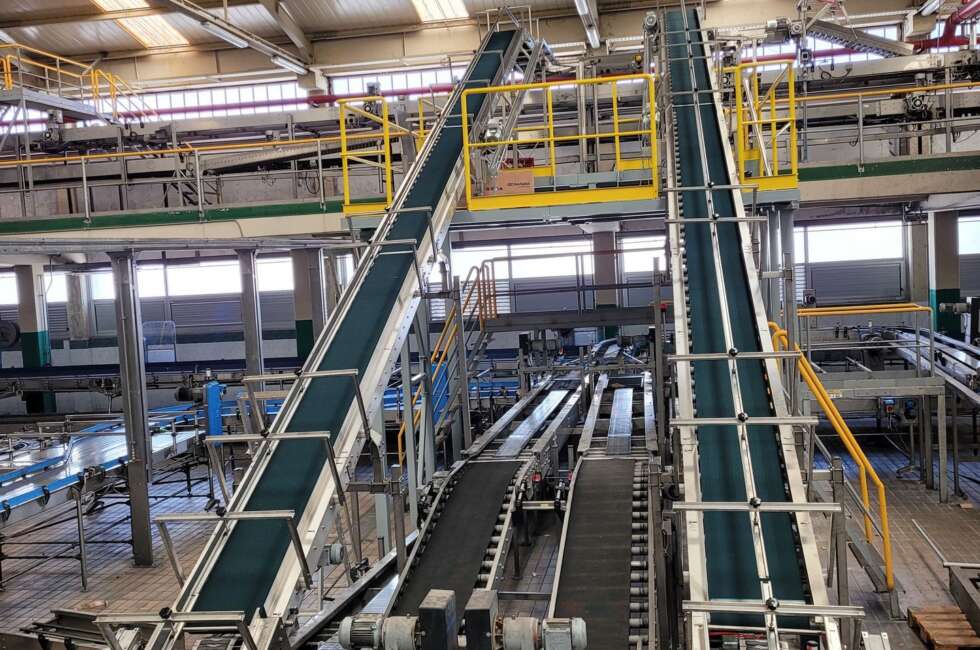 As a continuation of the many years of perfect cooperation with Athenian Brewery SA, Alpha-Tek manufactured and installed with complete success the new BYPASS line of boxes on the palletizer, at the facilities of Athenian Brewery SA in Patras. The main works and constructions carried out by Alpha-Tek were the following:
Study and design of the new BYPASS line of crates.
New belts at the exit of the existing roller conveyor with the possibility of lifting the crates to the desired inclined level.
Belt conveyors on the above inclined plane for the crates' transportation.
2-level loft for the smooth operation of the new system, harmonized with the rules of safe work according to the standards of the Heineken group.
Gravity roller conveyors for the correct and smooth feeding to the existing conveyors before the palletizer.
Installation of the above constructions and Start Up.